PCB Manufacturing Online Auction Coming in May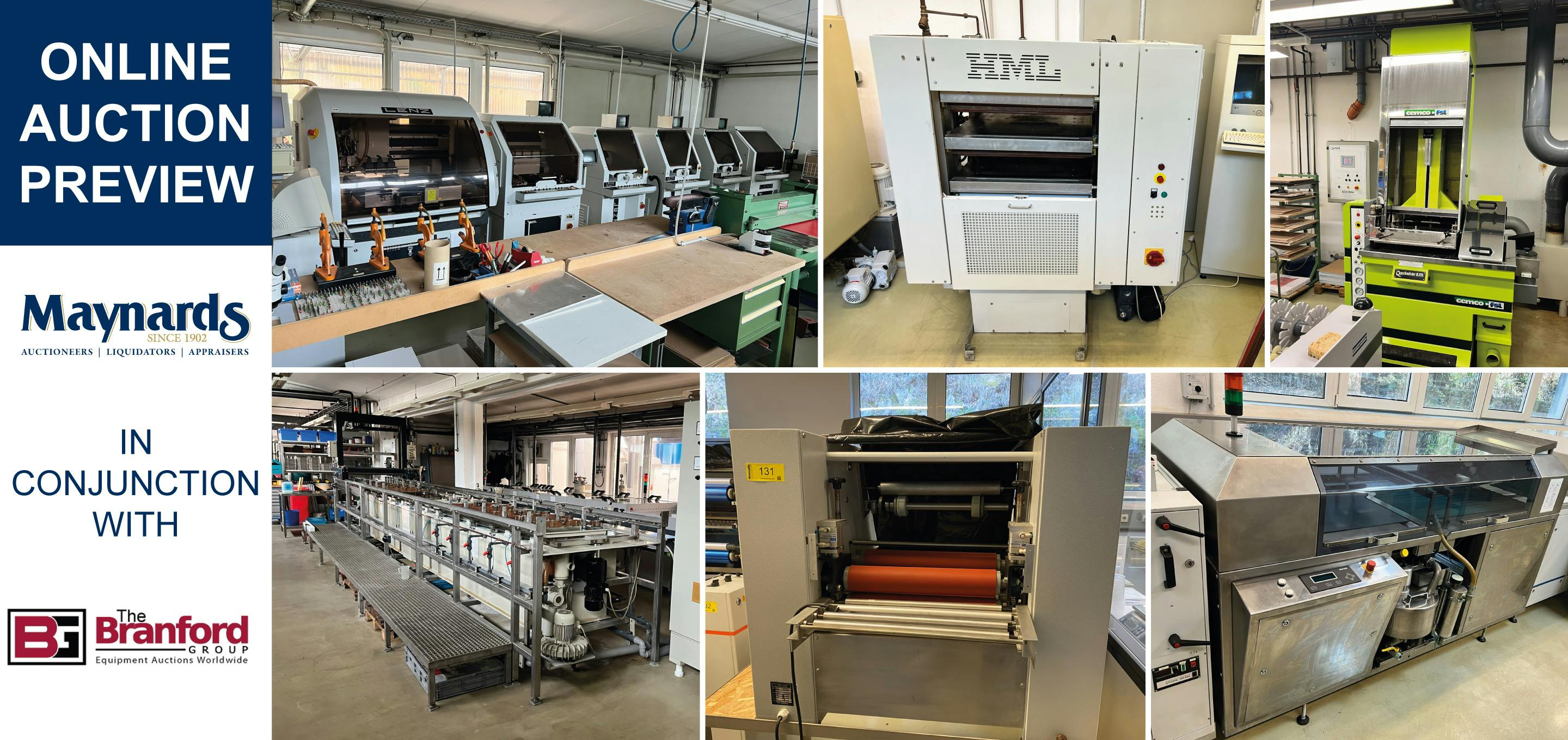 Together with our partner Branford Group we are making available for sale by online auction the complete PCB Multilayer manufacturing equipment and associated processing and testing supplies used by TSLeiterplatten in Germany.
Therefore we are offering over 150 items covering all stages of PCB manufacturing including:
·        Drilling & Fabrication
·        Multilayer Pressing
·        Wet Process & Plating
·        Hot Air Levelling
·        Artwork Generation
·        Photo-Yellow Room
·        LPI Coating & Legend Printing
·        Testing & Quality Assurance
Mainly from premium brands Lenz; Schmid; ATG-Mass; Laif; Orbotech and Pola e Massa.
Also available: General equipment & spare parts
The online auction will be conducted on our partners webpage and will be opened for bidding from 8th May on until May 25th.
A preview of the online auction is available on our webpage now:
https://www.maynardseurope.com/auction/#!/auctions/caa55ae4-ec75-48fa-b375-b5dacc0476c5?ic=90